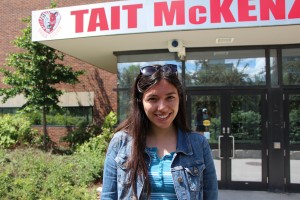 Hi Everyone!
Vanessa Pichelli here, one of SCLD's Media & Communications Ambassadors! I am going to be blogging for you this week as part of the Orientation Blog Series!
You may have looked at your college's Orientation Week schedule and wondered:
"What are these events?! What am I going to be doing?!"
Patience, young grasshopper. You will soon find that there will be a lot of awesome and fun stuff at O-Week, and your college's schedule will be the only one of its kind (as it will be different from those of all the other colleges). However, although your college's schedule will differ from others', there are several college-wide events that you will have the opportunity to participate in.
"BUT WHAT ARE THEY?!" you ask once again. Well, to prevent you from having any more confusion about these events (or any more doubts about attending Orientation week), here are the details of some of the college-wide O-week events!
From last year's speaker:
"The conversation [is] one around consent and sexual and dating violence, and understanding that we have to have this conversation before things happen to prevent them," Don McPherson
It's definitely a must-see at O-Week!
Lion's

Pride
Lion's Pride is one of the most exciting events - I talked to many students who attended O-Week last year, and they said one of their favourite events was the Lion's Pride!
This event is basically one giant spirit rally. All colleges will be present, and last year there were presentations from the Men's Varsity Football team, the York Cheer team, music performers, the President's office and many more important members of the York community. A large stage is set up in the Commons (the grassy area in front of Vari Hall) and all colleges get to show off how much York pride they have and present their awesome cheers. There is dancing, excitement, and some surprises (which are currently Top-Secret, and can't talk about yet!). Looks like you'll have to attend in order to figure them out! 😉
Credits to NATRIUM Photography


F
ootball

Game
After the York Pride event, everyone will be heading to our York stadium to watch the football team take on the Western Mustangs. York face tattoos, boom wackers and other spirit wear are provided to show off our York pride!
Carnival
Think back to your elementary school or high school carnivals, where you had bouncy castles, inflatable obstacle courses, a mechanical bull, a dunk tank, lots of food and so much more. This is kind of what the carnival will be like - except better, of course, since you're at York. This event is sponsored by groups such as Cineplex, MiO, and SONY who will be giving out their products for FREE!
I mean, who doesn't love free stuff?
Stong

Pit Party
The Stong Pit Party is one of the most thrilling parties you will attend during Orientation week (or ever, for that matter)! It is located at the Stong College Quad, which has an area in its centre made up of 4 large stairs that form a "pit", hence the name Pit Party. You are given large glow-in-the-dark sticks, there is an awesome DJ, and your only task will be to dance and sing all night. This is most definitely the favourite party for most new Yorkies. And almost every college is there! What a great opportunity to connect with other future York Lions!
Wasaga

Beach 
Wasaga is a beach located way up north of York University, in the town Simcoe Cottage. It is along one of the longest freshwater beaches in the world! We reserve a spot on the beach, and bring along a DJ and lots of snacks. Enjoy the water, good music, dancing, some sport games verses other colleges and good food!
Family Orientation (For Parents and Family Members) 
This is an orientation for parents of incoming students which aims to create a welcoming and informative environment to ensure students' transitions run smoothly. The Seminar informs parents about the opportunities, services and resources York has to offer for their students. The orientation includes a welcome from President Mamdouh Shoukri, a student service information fair and a student play put on by our very own Vanier College Productions to showcase the first year experience.
These are the amazing events that all colleges will participate in - what a great way to come together and experience your new home here at York University!
See you at O-Week!
---
Looking for more information on Orientation? Visit orientation.yorku.ca for the latest on Orientation Week 2014, or check out the hashtag #WeAreYU on Twitter and Instagram.
---
Follow Student Community & Leadership Development on: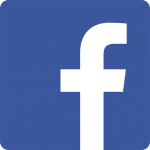 Facebook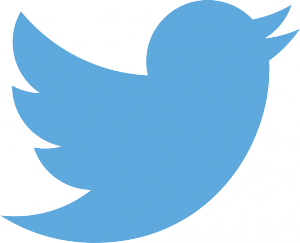 Twitter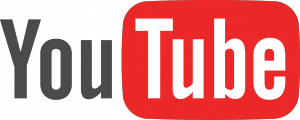 Youtube