To our incoming first years, you've probably heard just about EVERYWHERE about this thing called "Orientation Week" (or, as it's more commonly known, Frosh Week)! You've probably even heard of it more recently because O-Week Kits are all on sale now!
However, you probably still have questions - especially If you're still on edge about whether or not you should attend Orientation Week. So, with that in mind, here are some personal responses to FAQ's of new students about orientation at York!
Q1: What's the difference between York Orientation Day and O-Week?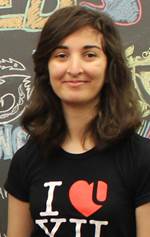 RSA Robin: "I would recommend attending York Orientation Day regardless of whether you are attending O-Week. Throughout the day, everyone will have the opportunity to participate in academic orientation activities with their respective program, faculty, and college; to meet other new and upper year students in their program before classes start; and finally to enjoy both a free lunch and a welcome ceremony with the entire incoming class! O-Week (or Frosh) on the other hand is a week of events geared towards getting to know the school and it's members socially - it's a great way to be introduced to the York community! I have been a Frosh leader before and because I had such a great time, I'm back as leader again this year. York Orientation Day occurs on September 8, 2015, while Frosh will be from September 5th to 13th. Both orientations are experiences that you shouldn't miss, so get hyped and put your best foot forward! :)"
Q2: "What do I need to bring with me?"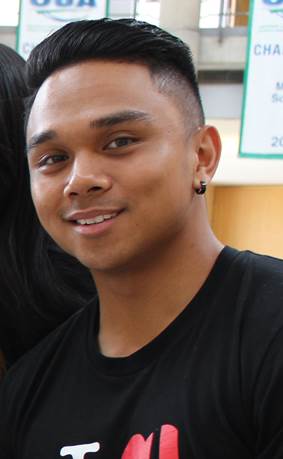 RSA Rodney: "During my frosh week, I was commuting so I didn't want to bring everything all at once. But some of the stuff that I made sure I had was:
Money for food
My O-Week shirt

(so everyone could easily tell that I was a lost first year, and probably needed help with directions)

My O-Week wristband

(this wasn't hard to forget because I never took it off! It was my ticket to get into all the O-Week events)

My favourite beach shorts
My dress pants and suit

( 🎵"

And as long as I got my suit and tie Imma leave it all on the floor tonight"

🎵

)

Toiletries

(I stayed in the commuter room so this was an essential for me)

Phone

(1. for the purpose of communication and 2. for SELFIES!)

My pearly white smile

(this was how I made all my friends)
Most importantly, make sure you bring an open mind. O-week is an experience like no other. It can truly be the best week of your life if you have an open mind. Don't be afraid to step outside your comfort zone and enjoy your week!"
Q3: "Do I have to go to all events?"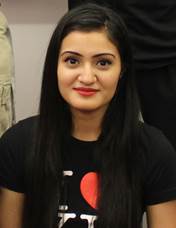 RSA Ekroop: "When I looked at my frosh schedule I saw that it was jam-packed with so many different events - just like you'll notice in your schedules this year! At first it looked a little daunting to me, but then I ended up picking and choosing the events that seemed most intriguing. One thing I would recommend is to speak with your orientation leaders; explain your concerns and ask their advice. Though they may recommend that you attend everything, try finding out what they think would be most important to attend if you know you cannot attend all of them. With this in mind though, try to attend as many as you can - it's awesome!"
Q4: "Will the events run late? What do I do if I need to bus home?"
RSA Khaliq: "I have attended orientation as both a first year student and as an orientation leader, and as a leader I was staying later than even the first year students! The best thing that I did along with many other first year students was stay in the commuter room. It was like a ginormous sleepover with awesome people. Also, for late events, both orientation leaders and goSAFE can walk you to your bus on campus and even wait with you until it comes. For the most accurate transit information, try visiting either the TTC, YRT/VIVA, Züm, or GO websites, depending on which transit company you use to come to campus.
Q5: "What if I want to attend another college's orientation? For example I live in a residence that is not my college residence."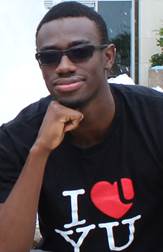 RSA Yerro: "It is highly recommended to attend the orientation of the college you are affiliated with. This is because those are the people in your program, who you will be seeing throughout the year, so its key for building that community of peers. With that being said, if you live in a residence that is not your original college affiliation, you become affiliated with that college, so you could attend their orientation if you would like (although we still recommend attending orientation with the college that your program is affiliated with). Keep in mind that residences also have their own orientation, as well as transitioning and community building programs that last throughout the year. So you will have tons of opportunities to mingle with your residence community!"
Q6: "How can I make sure I actually make friends?"
RSA Yerro: "O-week is jammed packed with tons of events and activities that cover a wide range of categories. I found that orientation is a dynamic experience, and you will have a chance to do so many different things. One thing I really enjoyed were the icebreaker games that happen during the day. These were opportunities to not only do something out of my comfort zone, but they also lightened the mood and opened people up, making it easier to get to know one another. At orientation, through participating in activities, you will start to get to know other new students, and you're sure to find others with similar interests. During the breaks between activities, you'll find it becomes easier and easier as the week goes on to engage with people, and you may even start a relationship that will last throughout your college experience and beyond."
Q7: "What is an overall tip to have a successful orientation week experience?"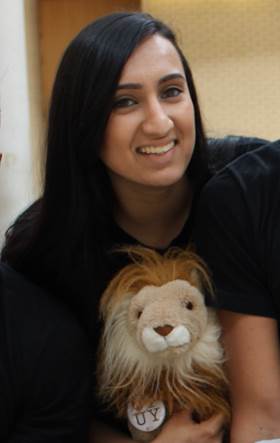 RSA Puneet: "I would say step outside your comfort zone. This is probably easier said than done, but having a successful o-week experience really counts on you. This is probably one of the easier places to step out of your comfort zone because everyone there is in the same boat as you. So don't feel like people are watching everything you do, cause they're probably too busy thinking the same thing about themselves. Just be yourself, participate in activities, and have fun!"
Overall, we all can agree that Orientation helped shape our experience at York early and in a very positive way. So why miss the chance to create some awesome memories with your fellow York Lions?
If you have any other questions you can follow us on Twitter, Facebook, or Instagram!
Cheers!