Being a student is complicated - there's so much to be done. Between extracurriculars, family, and group projects *shudder* it's easy to feel like we're caught in a hurricane once October gets a hold of us.
But November is all about self-care, and addressing how to stay on track even when hacking our way through mountains of assignments! Additionally, it's Financial Literacy Month at York University Libraries!
While there are plenty of books, blogs, and rules-of-thumb to explore in personal finance, I have found the best way to get started is through a simple budget! It can be tough to maintain discipline and organization, and much of maintaining a budget is making it as easy as possible to do so. After all, we've got so much on our plate already, let's spend it doing the fun stuff!
To help with that, we'll explore a few options for budgeting software for beginners.
Cost: Free* (For students!) Platforms: Windows, Mac/iOS, Android
YNAB utilizes its take on "envelope system" of budgeting, where you dedicate all income to a use (whether it's food, savings, entertainment, etc.) so that you know exactly how much money you have to do what you want!
It boasts a 4-step method to budgeting that is educational and great for the beginner budgeter.
Along with its unique approach to budgeting itself, it also has a unique approach to budgeting software. YNAB 4 does not attach itself to your bank account. This has two benefits:
1. It forces you to consider budgeting as an active decision rather than as a passive idea.
2. It does not stand to benefit from advertising to you through access to your financial information.
Budgeting should be active, but easy. YNAB 4 sets up this framework easily, and in a visually appealing manner. While in a lot of ways it acts as a glorified spreadsheet (and allows for spreadsheet importing!), it is an excellent way for a beginner to understand personal finance and budgeting fundamentals - and it has a friendly community to boot!
---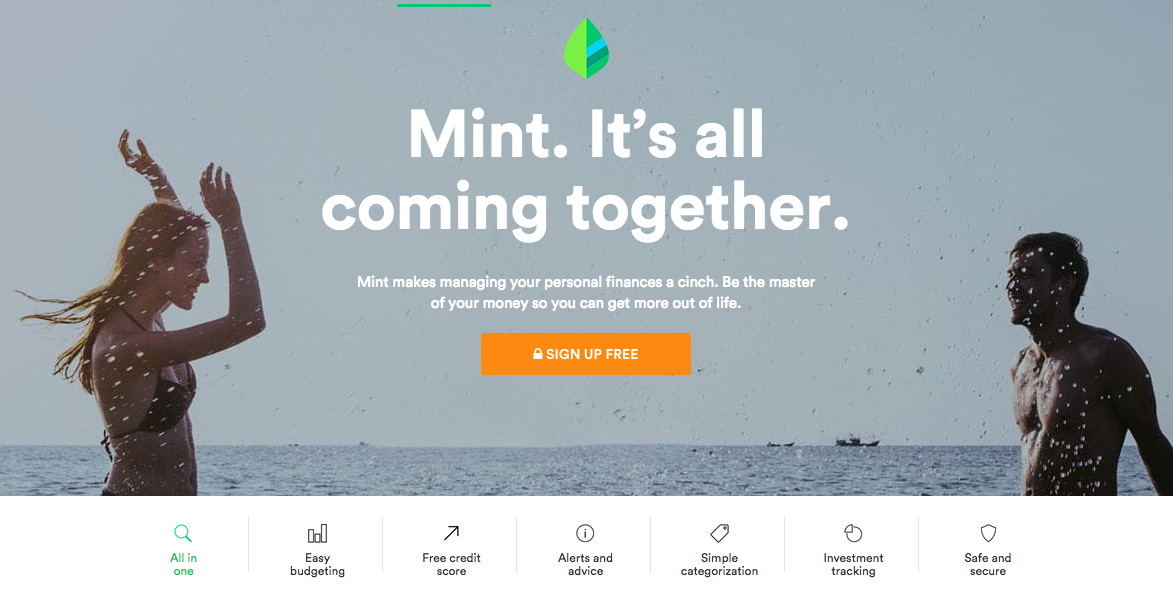 Cost: Free* (Ads!) Platforms: Browser-Based, Android, iOS
When it comes to budgeting, Mint is a familiar name. Boasting a beautiful interface and the most modern features available to budgeting software, Mint is popular for good reason.
By connecting to your Bank Account, Mint automatically tracks and classifies your purchases and sends periodic reports to you. For users who like strong integration between different applications and an automated approach to budgeting (and don't mind being advertised to), Mint is for you.
Beginners beware, while Mint is convenient, it does not instil good habits in its users. The whole point of budgeting is to take an active role in managing and streamlining it. Mint can do wonders for a budget if a proper routine is established.
---

Cost: Free (Docs),Varies (Office) Platforms: Browser-Based, All (Best non-mobile)
Feeling confident about budgeting? Big fan of traditional document files or love Google services? Want ultimate customization? Not too concerned about using it on your mobile devices?
Spreadsheets might be just for you.
There are plenty of available spreadsheets which I can link below. These offer ultimate customization, however are recommended for experienced budgeters.
I have found that most budgeters start with one of the above (or similar) programs and then moves on to spreadsheets. As we delve further into our lives, finances start to become more complicated and require more personal customization. The simplicity and flexibility of spreadsheet programs is unmatched, and someone enthusiastic about their finances would benefit greatly from taking the time to learn and implement them.
At the end of this blog post I've included a link to more spreadsheets that are free to use and can easily be imported into a Google Drive account.
---

Quicken is not a program I am terribly familiar with, but here is a quick rundown:
Cost: Starts at $40 Platforms: Varies based on version.
A large suite of comprehensive products, Quicken covers all the bases. While it is a popular home-use software for families with established income, Quicken goes above and beyond (capable of handling even the most complex of debt) the needs of a beginner budgeter.
While it is an excellent choice for budgeting, Quicken is perhaps more than what you would need in the short-term. If you are just starting off, I would advise you keep an eye on Quicken for the future, but start simpler for now.
See: YNAB vs. Quicken
Additional Links
Reddit is a great personal finance resource with a community that is both friendly and realistic.
General resources & links to free speadsheets:
https://www.reddit.com/r/personalfinance/wiki/tools
Once you begin getting more income and require more specific help, the Personal Finance Canada Board is a great help:
https://www.reddit.com/r/personalfinancecanada
And finally, check out Financial Literacy Month's Resources at York University Libraries. There are plenty of online and on-campus resources to explore!