It is very common that we make new year resolution revolving around a better, healthier you - whether it be exercising, balancing your diet, or trying out a new activity. Sometimes it works, sometimes it doesn't. I am very much like this - making the same resolution every year and never sticking to it. But, this year is different! I really want to take better care of myself physically and mentally. In order to stick to my plan I've found these apps that help push me to be healthier. I'd like to share them with you.
Check out these really helpful apps that are effective and efficient:
30 Day Challenge Apps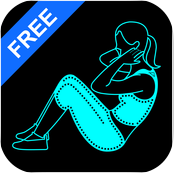 I currently use the Ab Challenge and Butt Challenge as those are parts of the body I want to work on. There are several apps by the same company that tackle different challenges and skill levels that fit for you. I love how it always pushes me to do more sets of the workout as they always increase the number of exercises everyday!
Check out the 30 Day Ab Challenge APP here.
Stop Breath Think Meditation App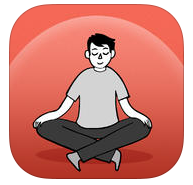 I absolutely love this app. I used to have a lot of trouble clearing my mind from negative events that have occurred. I discovered this app (which is also a website) and the many meditation sessions that ask you to check in with yourself, how your feeling, and provide you with meditation sessions to fit your needs.
Check out the website here.
Sleep Meditation App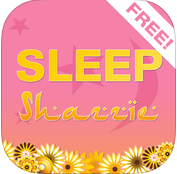 In general, I have a very difficult time sleeping at night and one night I got fed up and tried to see if there was some sort of sleep meditation app that can guide me through a session to relax my mind (as I think about a lot of things at night) and calm me down enough to fall asleep. I found this app and tried it and let me tell you, it felt like I was taken to another parallel universe. I was relaxed as I was listening through a session and all of a sudden, 20 minutes into the meditation session it felt as if my body was spinning in circles but I knew I was grounded to my bed. It was an experience I have never felt before. I suggested the app to a colleague of mine and it turns out he uses it very often and can fall asleep in seconds.
Check out the app here.
Health App (iPhone users only)
For all you iPhone users, definitely take advantage of this app. It comes automatically on your phone! I love checking it everyday to get an idea of my progress daily - especially the step count feature. When I notice I have about 80 steps half way through the day, it's a nice wake up call that I need to get out from behind my desk and take a walk around my street or possibly go to the mall for a nice stroll (and maybe buy some things...maybe).
That's all for now! If you try these apps, let me know how they went by commenting below! ALL THE BEST!