Social Media: What's It Good For?
I've heard social media called many things. Some call it a useful and important tool, and in many ways a revolution. (Just ask the guy who made the video below!)
Others, however,  call it a distraction and a fad - essentially, a waste of time.
Although I personally fall into the first camp of people, I suppose I can see why social media is often thought of in such a way. Our society has largely understood things like games, movies, art and, more recently, social media as valuable only insofar as they are to give you a break from doing  'useful' things like working. In other words, they're for using when you have nothing else to do; they're for wasting time.
However, I'd like to argue against the norm: in my experience, the way we have understood these things - especially social media - is wrong. They are extremely useful! And so, I'm going to be doing a series of posts over the next little while entitled Social Media: What's It Good For? The goal of these posts is to show all the amazing things you can do with social media, and that using social media can be much more than simply a waste of your time.
Considering our blog theme for this week, Self Care, let me tell you a little bit about how I use social media for my own self care.
---
What is Self Care?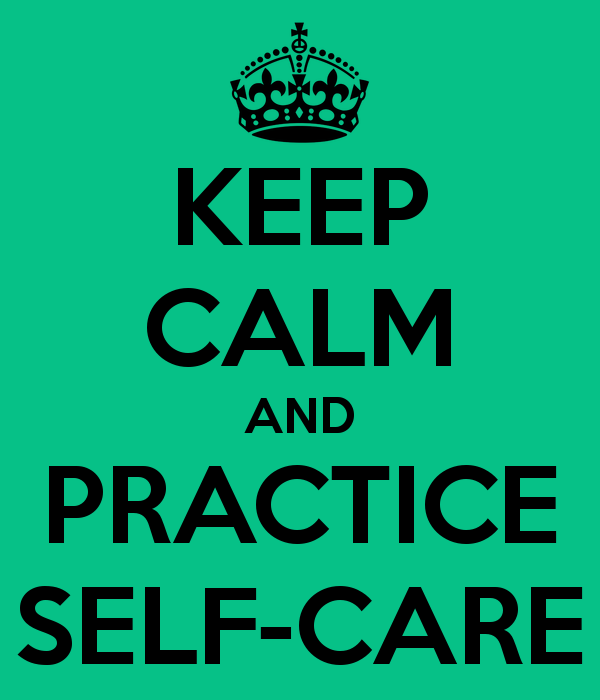 According to a fact sheet from the Community Services website of the government of New South Wales (Australia), Self Care refers "to our ability as human beings to function effectively in the world while meeting the multiple challenges of daily life with a sense of energy, vitality, and confidence." In other words, it is all of the things that we do (or don't do) to ensure our well-being, whether that refers to our physical, emotional, intellectual, or spiritual well-being.
There are two important things to remember about self care - first, self care requires your participation. Although there are some parts of your life that you cannot control,  good self care practices can help you with the things that you can. They do however require some effort on your part.
Second, as it says in the fact sheet,  "Self care is not an 'emergency response plan' to be activated when stress becomes overwhelming." I would encourage you to practice self care all the time (or, at the very least, whenever possible). Ideally, self care practices should be integrated into your daily routine.
Lastly, your self care is all about you. There is no template, and no standardized self-care procedure - self care is all about what you need. And you know you best. So just experiment, and find out what works best for you.
With that in mind, let me tell you a bit about how I use social media as part of my own self care practices.
---
5 Ways I Use Social Media for Self Care
To Connect
Connecting with my friends and family and feeling a part of a community is very important to me for maintaining my self care. Social media like Facebook, Snapchat, Skype, and/or Google Hangout are all platforms that I sometimes use to directly connect with my loved ones when I need it.
To Explore
Sometimes, you just need a break. For me, I often use social media to take breaks from work & school (my two biggest sources of stress) by exploring many of my other interests. Facebook and Twitter are awesome for this, since all I have to do is scroll through my news feed or homepage to find new and awesome videos, articles, blogs, and more from my favourite accounts, such as Buzzfeed, Upworthy, The Verge, and more! I've also recently discovered Reddit, which is awesome for exploring some of my more specific interests (such as my love for all things coffee!).
Looking to take a break and find something cool on the web that you've never seen before? Try Stumbleupon - a really cool social media site that uses your likes and interests in order to find cool stuff on the web that you'd likely enjoy!
To Play
Games Games Games! Playing social online games like Hearthstone, Clash of Clans, or Boom Beach, or playing games on social media like Tetris Battle on Facebook can be super beneficial for your self care. Even something as simple as playing snake on Youtube while that 3 hour long documentary that you have to watch for class is loading can help keep those feelings of stress and being overwhelmed at bay.
To Share
Sharing on social media when I'm not having a good day can sometimes be extremely beneficial for my self care. However, most times, it is more beneficial for my self care to share my successes on social media, because it gives me the opportunity to go back and remind myself of those successes when I'm feeling down. Also, with tons of new and awesome social media platforms like Periscope & Meerkat, Yik Yak, and lots more, I can share in any format that I feel like at the time, which is pretty awesome. Just be careful not to overshare, and not to compare yourself to other's on social media when you're having a bad day. Clivane speaks to this in her blog SMS Care (which, I must say, I absolutely LOVE).
To Search
Being confused about, or not knowing the answers for, something can be super stressful, and social media can be super helpful for searching for information.
Not sure where it's best to find research materials at York? Try tweeting @YorkULibraries.
Need ideas for that project for your graphic design project? Try using Pinterest or Reddit for inspiration.
Experiencing relationship troubles and not sure what to do? Try submitting an anonymous questions to your favourite Tumblr bloggers, asking their advice (although, keep in mind their advise might not always be perfect).
Whatever information I am looking for, social media is often one place where I seek answers.
Remember to that you can also use social media as a way to access self care activities. For example, if you need some comfort food, you can use Yelp to find the closest restaurant near you, or if you are looking for a great video game to help you relax, you can browse through Reddit to see what folks think are the best and coolest games currently available for purchase.
All in all, these are just some of the many ways I use social media to maintain my self care! I would encourage you to find some ways that you can, too!
~ Christopher Ford